About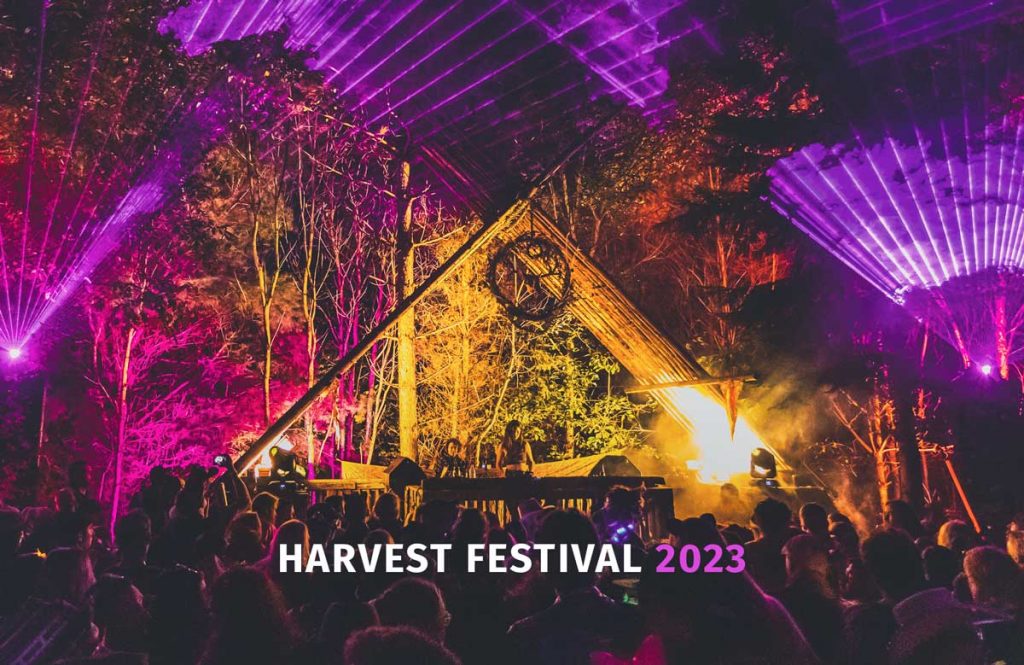 SEPTEMBER 15-18, 2023
Harvest Festival is a four-day electronic music-infused journey through the magical lands of Midlothian Castle, known to many as the Screaming Heads.
The location is 265km north of Toronto and near the village of Burks Falls, Ontario, Canada. It's held on the 2nd weekend after Labour Day each September by alienInFlux Events.
Harvest 2022 saw the best yet. The new and renewed friendships, lineup, circus, stages, and a last-minute change of weather were each well received. And attendees donated a record $12K to the Burk's Falls and District Food Bank. The addition of allowing people to now stay till Monday with an ambient music stage created an entirely new feeling throughout the weekend. And the new pines stage is maybe the best of all our stages. We are proud of the respect people in attendance shared for the event and each other with a Leave No Trace reality and thank all for maintaining and leaving the property beautiful and without litter throughout the entire weekend.
We're looking forward to another great experience with friends and friends of friends, new, old and to-be. Though out the year we hope to see you at our other events.
HAPPY HARVEST / HARVEST LOVES YOU
Justin, Angela and the Harvest team