About Harvest festival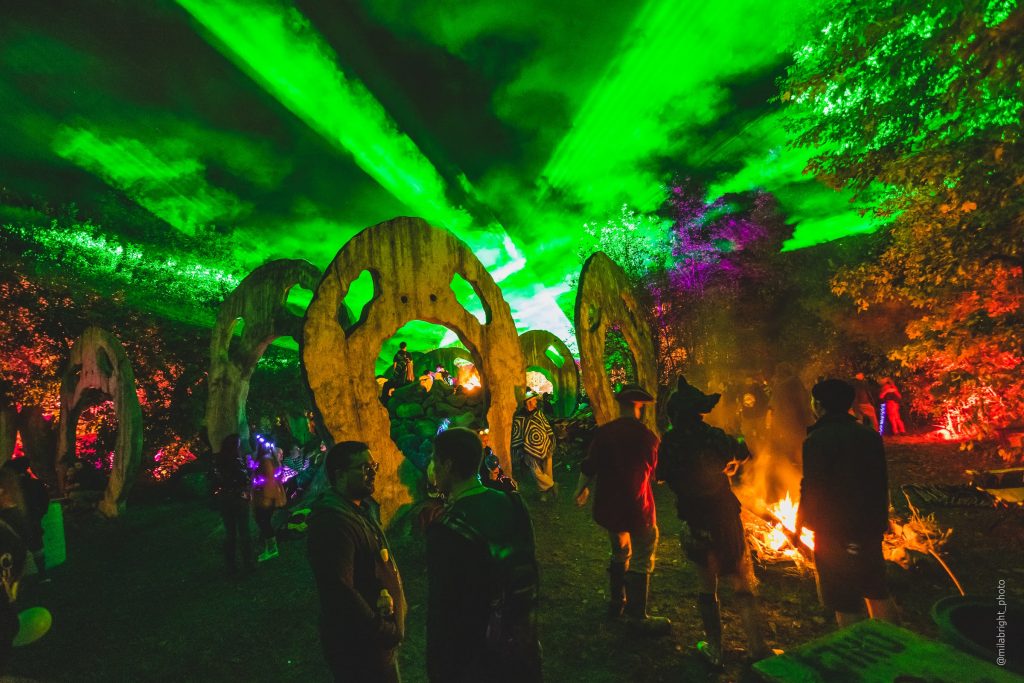 Harvest festival is an annual four-day event set against the backdrop of Midlothian Castle and its unique Screaming Heads, located approximately 2.5 hours north of Toronto near Burk's Falls, Ontario, Canada. It's held on the 2nd weekend after Labour Day each September and is produced by alienInFlux.
Celebrating its 25th anniversary in 2024, the festival has become a significant cultural gathering, showcasing house and bass music DJs, circus performers, talent and creativity. We're looking forward to another great experience with friends and friends of friends, new, old and to-be. Though out the year we hope to see you at our other events as we build up to September.
Please see our Festival Guide to learn more.