Saturday Workshops
Participate in a wide range of workshops; from meditation, and spirituality, to art and movement. Open to all attendees. Connect with others and learn new skills and hobbies in a safe inclusive way. These are a great way to meet new people within the loving Harvest community. See also the Harvest Haven Offerings.
2023
Heads
11 AM Nature Art for Kids w/ 'Seeds Rooted in Youth'
12 PM Guided Reiki Meditation & Tarot Reading w/ Chanel
1 PM Tie Dye w/ Kim
2 PM Breathwork w/ Tommy
Thermodome
10 AM Cosmic Chats w/ Kalyna
11 AM Slack Lining w/ Steven (pines)
12 PM Floatie Parade w/ Derek (pond)
2 PM Costume Parade w/ Ashley Pines/ Pond
Pyramid
11 AM Sound Circle w/ Masha
12 PM Somatic Release & Sound Bath w/ Cydney & Chelsi
1 PM Poi w/ Alex
2 PM Contact Dance w/ Dana
Headless Horsemen
11 AM Harvest Howl w/ Justine
12 PM Peace, Connection & Grounding Moving Meditation w/ Sheryl
1 PM Interactive Nature Meditation w/ Universe
2 PM Hula Hoop w/ Moonbeam
3 PM Piñata w/ Eddie
Download the schedule to your phone.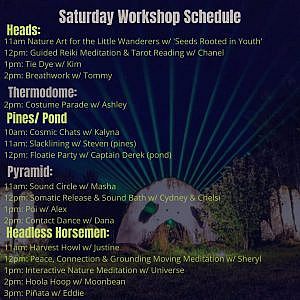 Facebook Post | Instagram Post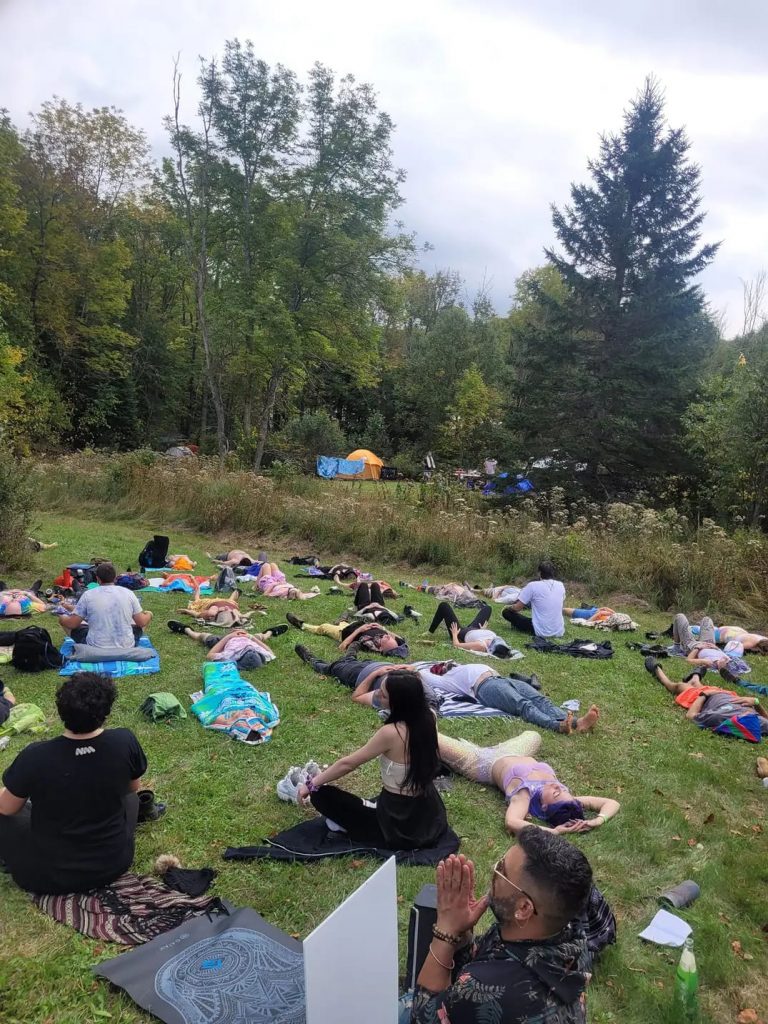 Many thanks to Chelsi for organizing this and all those above for hosting activities! See also the Harvest Haven Offerings.