The Pyramid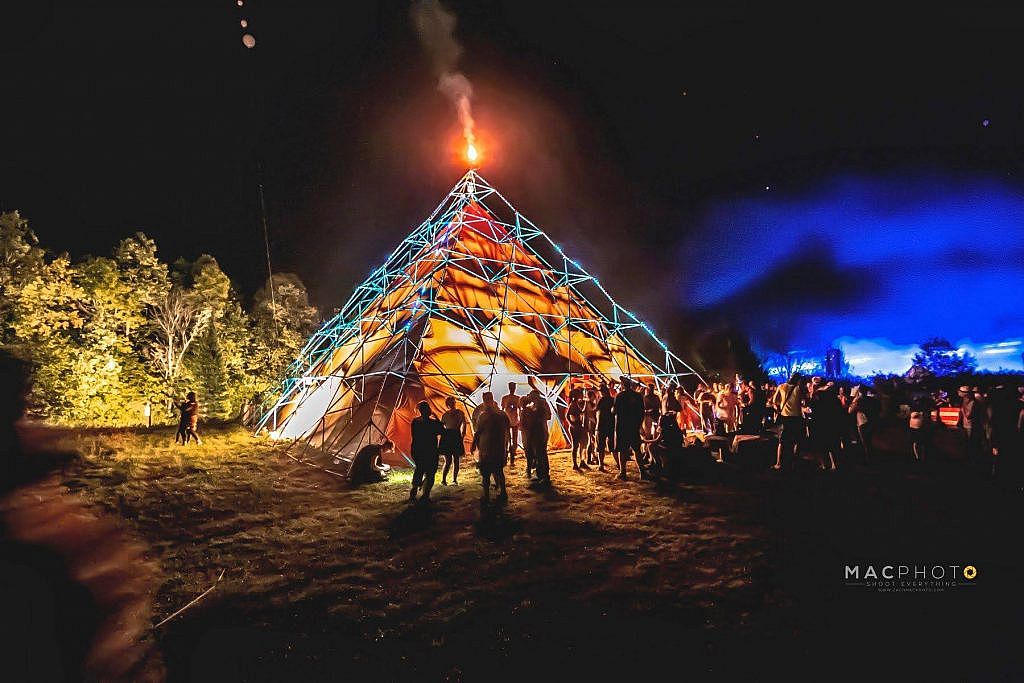 The Pyramid has always been a very special structure. It began as a wooden and cloth structure unveiled at the second Harvest many moons ago to a steel version built in 2011.
Artist's from around the country and the world have stood behind the decks and wow'd us all. It's the place to be if you love a variety in music. Upbeat dance music, world beat and downtempo are definitely genres you will find here. Not to mention the famous Sunday party now across in the Pines.
Dunkelbunt spinning in the former Pyramid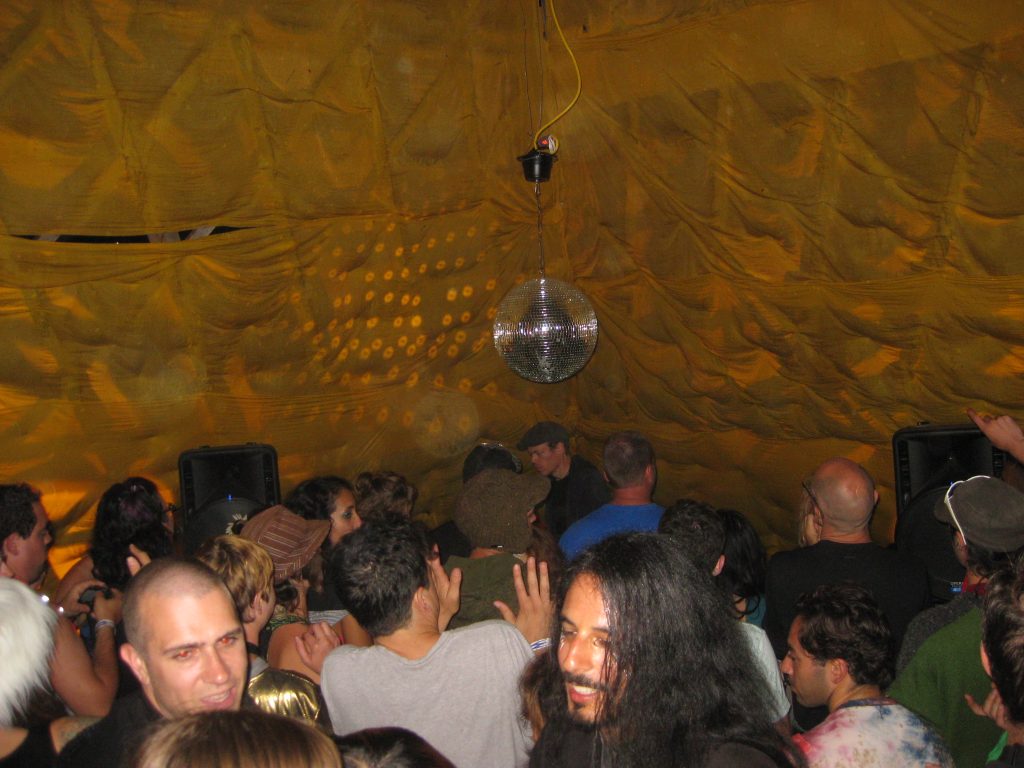 BUILDING THE NEW PYRAMID
This Pyramid was designed and project managed by RoseCCS (www.roseccs.com) in collaboration with the festival.
Throughout the winter of 2011 we gathered in the basement of a cold warehouse in the west end of Toronto to cut, press, drill and bend over 1.5km of steel pipe into the building links of a 2500 square foot, 55' X 55' foot pyramid and sew its massive 10,500 square foot cover.
As spring came a bulldozer and backhoe worked to level the building site for our great creation and a huge crane arrived on site to join us and build this thing of dreams.
The week of the build was a great one, mostly warm and sunny; things went up without a hitch.
Check out our time lapse video to gain a better understanding of what was created for all to share: